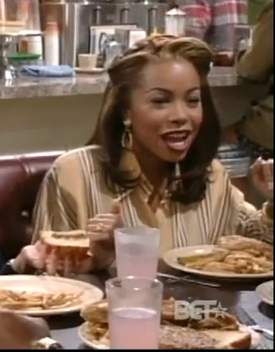 Monique Lattimore is a wealthy young lady who took a job in a nearby card shop when she squanders a good portion of her inheritance -- and who during her single season on the series provided a verbal combatant for Shawn and an "unattainable dream" for the moonstruck Marlon, who constantly tries to "push up on" or in layman's terms make advances towards her. The part of Monique was played by actress Paula Jai Parker, noted for her roles in the highly successful film Friday and The Proud Family and Townsend Television series.
Ad blocker interference detected!
Wikia is a free-to-use site that makes money from advertising. We have a modified experience for viewers using ad blockers

Wikia is not accessible if you've made further modifications. Remove the custom ad blocker rule(s) and the page will load as expected.